Family History


Return to Main Margie's Messages Home Page (Full List of Topics)
---
Top Resources (each leads to many more resources)
---
Church of Jesus Christ - Official page on Family History
Church of Jesus Christ - Topic Page on Family History
Church of Jesus Christ - All General Conference Talks on Family History
Church of Jesus Christ - Scriptures on Family History
Church of Jesus Christ - Magazine Articles on Family History
Church of Jesus Christ - Videos on Family History
Church of Jesus Christ - Images on Family History
Church of Jesus Christ - Music that talks about Family History
Church of Jesus Christ - Family History in the Church News
Church of Jesus Christ - Lessons in Church Manuals about Family History
Church of Jesus Christ - Family History in the Church Handbook
Church of Jesus Christ - All Search Results on Family History
Free RootsTech Virtual Conference - Sign Up Now
LDS.org: General Conference Talks on Family History
LDS.org: Gospel Topics: Family History
LDS.org: Teaching Children about Family History (stories/activities/media)
LDS Media Library: Family and Family History--Picture Quotes
LDS.org: Search Results for Family History
Help Center for Family History Questions
Learn about Ancestors through Family History and Genealogy
Every Family has a Story - Discover Yours
How to Get Started (My Family Booklet)
What is the Purpose of Family?
---
General Resources
---
Chart Showing Effect of Family History on Convert Retention
Church of Jesus Christ - What is Family History
Family History Bulletin Board Ideas
Family History Makes You Smarter!
Family History Username and Password Sheet
Family Picture Screen Saver Idea
Genealogy Free Stuff (free printable forms, etc.)
Index to Public Works Account Books
Journals - there are many free journal pages online for children for FHE, summer activity, Primary Activity-Days (do google search)
Meridian magazine Family History Articles
Mormon Pioneer Overland Travel
Names:  Popularity of names during different years since 1879 (link to Social Security site)
Parable of the Keys  (used by permission of author Michael Wilcox) (PDF)
President Nelson' Grandfather's Visit from the other side of the Veil and Family History Work
Repaying a Debt 150 Years Later
Scriptures on Redeeming the Dead
Selected LDS Family and Local History Sources at the Church History Libary
Thirteen Articles of No Faith   (humorous)
Time Capsule  -  Fun link - type in someone's birthdate  -  get info about that day and year
Tips for writing your Personal History (FamilySearch Wiki)
Why Didn't People Smile in Old Photos?
---
Quotes
---
A year's worth of FH Quotes for the Ward Sunday Bulletin
A 2nd year's worth of FH Quotes for the Ward Bulletin
Printable Quote from Archibald F. Bennett foreseeing the future of Family History Work - 1947 Church News
Promises for those who faithfully attend to Temple Work
Quote about Time Being Expanded
Quotes about being Saviors on Mount Zion
Quotes about Family History  (LDS Daily WOOL)
Quotes about Keeping a Journal   (LDS Daily Wool)
Quotes about Histories/Journals
Quotes about Receiving Help from the Other Side
Quotes about the importance of doing work for your own family
Quotes about Technology and Family History
Quotes on Accurate Temple Work
---
General Conference Talks
---
"Happiness and Joy in Temple Work" - Franklin D. Richards
"Hearts Bound Together" - Elder Henry B. Eyring
"Our Kindred Family--Expression of Eternal Love" - J. Richard Clarke
"Search for Identity" - Monte Brough  (need for good role models from past)
"The Spirit of Elijah" - Russell M. Nelson - October 1994
---
Poems
---
"My Dream"--by Alice S. Fedden
"Old Echoes from a Family Reunion"
The Elusive Ancestor (Humorous Poem)
---
Family History Posters
---
---
BYU Speeches
---
"The Value of a Good Name" - L. Tom Perry
Lane Fischer tells about his ancestors
"A Good Name--A Priceless Possession" - Sharon Samuelson
---
Ensign Articles
---
"A Temple-Motivated People" - Pres. Hunter - Ensign
"Family History:  In Wisdom and in Order" - Dallin H. Oaks (busy young parents) - Ensign
Family Home Evening Helps--Five Family History Activities - Ensign)
"Finding Ancestors, Uniting a Ward" - Ensign
Grandpa Wrote a Book (short idea - Ensign--Scroll down in Random Sampler) 
"Helping Each Other Succeed in Family History" - Ensign
"Seagoing Saints" - Ensign (experiences of the Saints crossing the ocean)
"The Doctrine of Temple Work" - David E. Sorensen - Ensign
"The Joy of Family History Work" - Quentin L. Cook - Feb. 2016 Ensign
"The Parents You Have Not Known" - Ensign (adopted girl finds birth family)
"The Things of Eternity—Stand We in Jeopardy?" - Pres. Spencer W. Kimball - Ensign
"Using Family History as a Missionary Tool" - Ensign
"We Have a Work to Do" - President Howard W. Hunter - Ensign
"Your Family History: Getting Started" - Boyd K. Packer - Ensign
---
New Era Articles / Youth
---
"Idea List: Making History" - New Era
Invitation to The Rising Generation
"Jazz Up Your Journal", New Era
"My Jeep Is History Too" - New Era
"Saving the Stories" - New Era
Where in History Is Josh Taylor?" -  New Era  (young boy expert)
"Family History - An Invitation" - Elder David A. Bednar
"Find Our Cousins" - Elder Neil L. Anderson - Roots Tech Family History Conference
---
Mormon Ads and New Era Posters
---
"Hang Out with Your Family" "Invest in Bonds" "Do Your Homework"
---
Lessons in Church Manuals
---
"Finding Joy in Temple and Family History Work"
"Our Temple and Family History Responsibilities"
Introduction to Family History Student Manual - Religion 261
A Member's Guide to Temple and Family History Work Manual
---
Family Home Evening Lessons / Media
---
"Family History" - FHE Resource Book
---
Library Books and CDs
---
"Bridging Heaven and Earth" by Meg Johnson
---
Promises for Family History and Temple Work
---
You can read the promises in three ways. The links below access the promises in Docx and PDF format (you are welcome to download these for free), OR you can see each promise right on this page, below the links.
Promises for Family History / Temple work (Word - Docx)
Promises for Family History / Temple Work (PDF)
Blessed Beyond Measure
I promise you that all who faithfully attend to temple work will be blessed beyond measure. Your families will draw closer to the Lord, unseen angels will watch over your loved ones when Satanic forces tempt them, the veil will be thin and great spiritual experiences will distill upon this people.
Vaughn J. Featherstone - Mount Vernon Washington Stake Conference - June 1985
Pure Intelligence Will Be Poured on Your Mind
Pure intelligence will be poured into our mind, a pouring in of intelligence and learning.
Cleansing and clarifying effect.
"See" things we were not able to see before and find a way through our troubles that we had not previously known.
"No work is more of a protection to this Church than temple work and the genealogical research which supports it. No work is more spiritually refining. No work we do gives us more power. No work requires a higher standard of righteousness. Our labors in the temple cover us with a shield and a protection, both individually and as a people."
You Will Be a Better Person
...we will be a better people, we will be better fathers and husbands, we will be better wives and mothers.
I make you a promise that if you will go to the house of the Lord, you will be blessed, life will be better for you
President Gordon B. Hinckley "Ensign," July 1997, 73
Calming and Settling Influence
Temple attendance has a calming, settling, consoling influence that distills peace and contentment.
The accompanying family history work to identify ancestors to receive those ordinances yields similar blessings.
Richard G. Scott - BYU Education Week, 19 August 1997
Love Your Family With a Deeper Love
When you attend the temple and perform the ordinances that pertain to the house of the Lord, certain blessings will come to you: You will receive the spirit of Elijah, which will turn your hearts to your spouse, to your children, and to your forebears. You will love your family with a deeper love than you have loved before. You will be endowed with power from on high as the Lord has promised.
Find a Way
I promise you the Lord will bless you in your efforts, for this is His work, and He will guide your prayerful efforts to bring the ordinances and covenants to your ancestors. ...you can make a powerful contribution. Begin now. I promise you that the Lord will help you find a way. And it will make you feel wonderful.
Richard G. Scott, General Conference, Oct. 1990, "Redemption, the Harvest of Love"
Family History Brings Power to the Living
...we may receive a glorious welcome from those whose eyes are turned toward us, who will be full of blessings upon our heads. If you want to have a glorious...life, to robe immortality about you, and to lie down to sweet rest with a hope, with joy in your heart, do something for your kindred dead, and I promise you that you will take the sting of death out of your hearts. You will fill the ...days of your life with joy and happiness, and you will be building for your eternal joy and happiness.
Sermons and Missionary Services of Melvin J. Ballard (by Bryant S. Hinckley)
You'll Leave the Temple Better Than You Arrived
"You'll leave the temple better than you arrived. I promise." "...But something will happen to you when you do that (Temple work). I make you a promise that every time you go to the temple, you will leave a better man or woman than you were when you went inside the doors of the temple."
President Gordon B. Hinckley - From regional conference, St. George, Utah, Nov. 24, 2002
Blessed in All of Our Affairs
"Blessings there will not be limited to our temple service. We will be blessed in all of our affairs" "When members of the Church are troubled or when crucial decisions weigh heavily upon their minds, it is a common thing for them to go to the temple. It is a good place to take our cares. In the temple we can receive spiritual perspective."
Elder Boyd K. Packer - "The Holy Temple," Ensign, Feb. 1995
Receive Blessings
I think there is no place in the world where I feel closer to the Lord than in one of His holy temples. ...we can continue to receive blessings even after we have returned to our everyday lives. Attending the temple gives us a clearer perspective and a sense of purpose and peace. ...we will be able to bear every trial and overcome each temptation.
Armed with Thy Power
That thy servants may go forth from this house armed with thy power, and that thy name may be upon them, and thy glory be round about them, and thine angels have charge over them
Your Children Safeguarded
As a consequence of this temple coming to this area, faith will increase, and this area will be blessed. Our families will be protected, and our children safeguarded as we live the gospel, visit the temple, and live close to the Lord.
President Benson (when taking 1st shovel full of sod at San Diego Temple site)
Healing Within our Families
"Promised blessings include healing within our families, protection from temptation, power to overcome life's challenges...more love, joy, self-mastery, peace, and meaningful moments."
Roots Tech Conference - February 2017
Protected Against the Adversary
Your love and gratitude for your ancestors will increase. Your testimony of and conversion to the Savior will become deep and abiding. And I promise you will be protected against the intensifying influence of the adversary. As you participate in and love this holy work, you will be safeguarded in your youth and throughout your lives.
Greater Protection From the Adversary
Do you young people want a sure way to eliminate the influence of the adversary in your life? Immerse yourself in searching for your ancestors, prepare their names for the sacred vicarious ordinances available in the temple, and then go to the temple and stand as proxy for them to receive the ordinances of baptism and the gift of the Holy Ghost. As you grow older, you will be able to participate in receiving the other ordinances as well. I can think of no greater protection from the influence of the adversary in your life.
Richard G. Scott, "The Joy of Redeeming the Dead," Oct. 2012 General Conference
Help Is Given In Both Directions
This work is a spiritual work, a monumental effort of cooperation on both sides of the veil, where help is given in both directions. Anywhere you are in the world, with prayer, faith, determination, diligence, and some sacrifice, you can make a powerful contribution. Begin now. I promise you that the Lord will help you find a way. And it will make you feel wonderful.
Richard G. Scott, "The Joy of Redeeming the Dead," Oct. 2012 General Conference
A Promise of Protection
ELDER RENLUND: "I extend the promise of protection that has been offered in the past. Brothers and sisters, I promise protection for you and your family as you take this challenge to find as many names to take to the temple as ordinances you perform in the temple and to teach others to do the same. If you accept this challenge, blessings will begin to flow to you and your family like the power of the river spoken of by Ezekiel. And the river will grow as you continue to perform this work and teach others to do the same. You will find not only protection from the temptation and ills of the world, but you will also find personal power—power to change, power to repent, power to learn, power to be sanctified, and power to turn the hearts of your family members to each other and heal that which needs healing.
Roots Tech 2016
Help from the Other Side
Brother Widtsoe reaffirmed that 'those who give themselves with all their might and mind to this [family history] work receive help from the other side. Whoever seeks to help those in the other side receives help in return in all the affairs of life.
Boyd K. Packer, The Holy Temple, 252
Greatly Enriched
When members of the Church find the names of their ancestors and take those names to the temple for ordinance work, the temple experience can be greatly enriched.
Family History Brings Power to the Living
President Boyd K. Packer of the Quorum of the Twelve Apostles has taught that "family history work has the power to do something for the dead. It has an equal power to do something to the living. Family history work ... has a refining, spiritualizing, tempering influence on those who are engaged in it."
Boyd K. Packer, "Your Family History: Getting Started," Ensign, Aug. 2003, p. 17
You And Your Family Can Be Blessed Now
The blessings of family history aren't reserved for after death. You and your family can be blessed now. Participating in family history can strengthen families much like regular prayer, scripture study, and service do. And it brings with it its own unique promises of assistance from beyond the veil.
Topics: LDS.org
Temple Work Is What We Have Been Prepared to Do
Sister Elaine Dalton, former Young Women General President, sums up the youth's call to action nicely: "This is our day, and temple work is the work that we have been prepared to do. It is a work for every generation. . . . "[The youth] have been reserved for these latter days, and they have a great work to do. And not only do they have a great work to do there, but the temples will also be a refuge for them that will protect them from worldly pressures and influences."
Elaine S. Dalton - "We Did This for You" - October 2004 General Conference
---
Pics and Quotes
---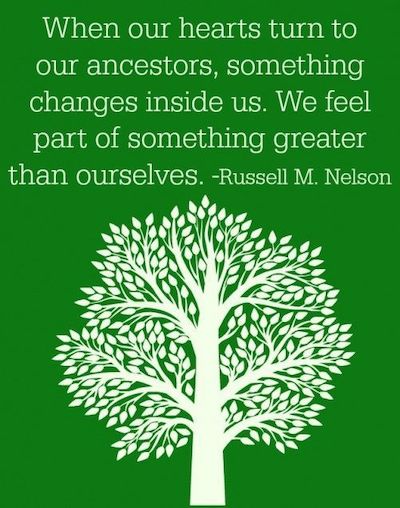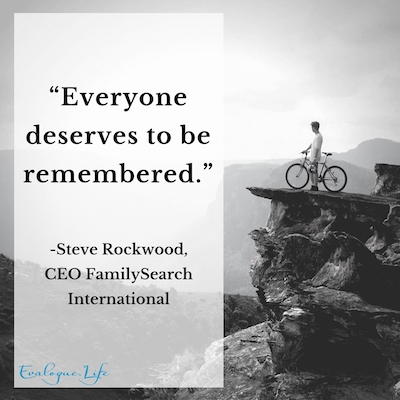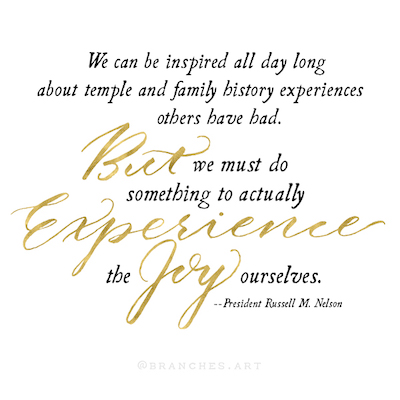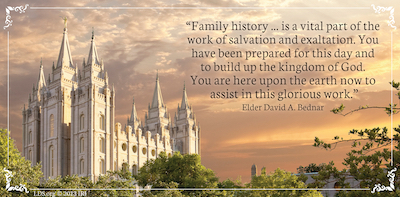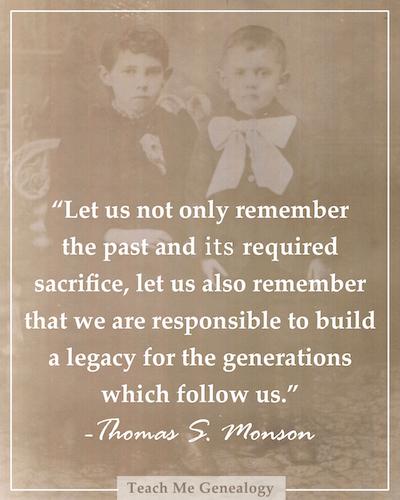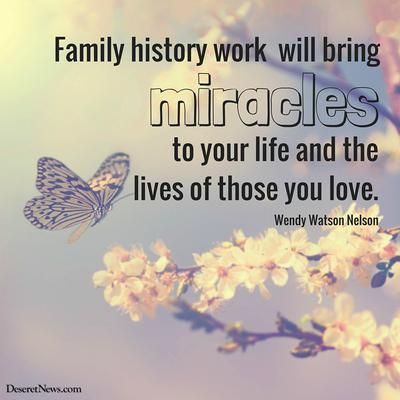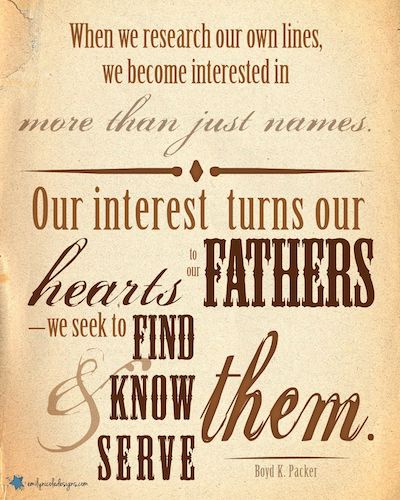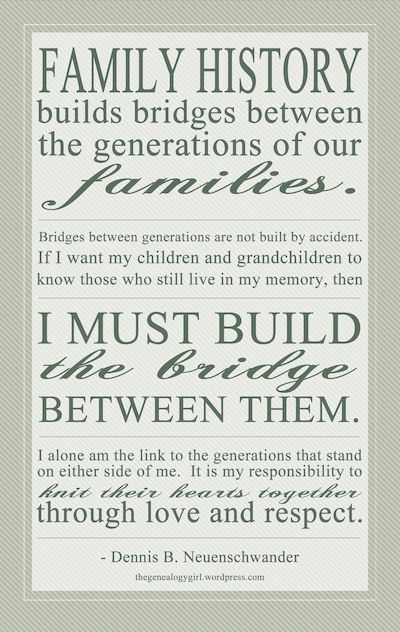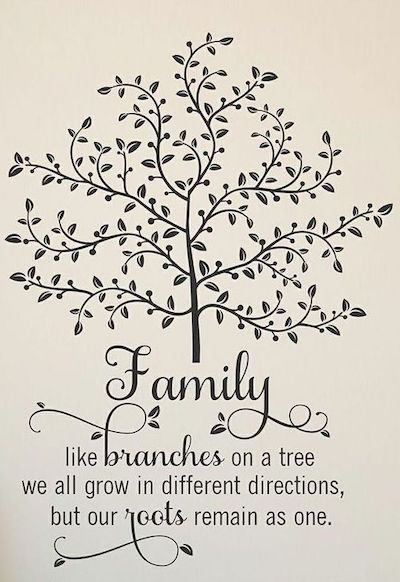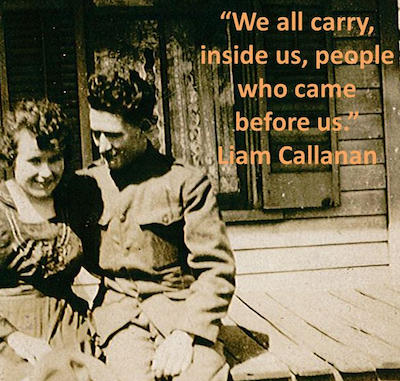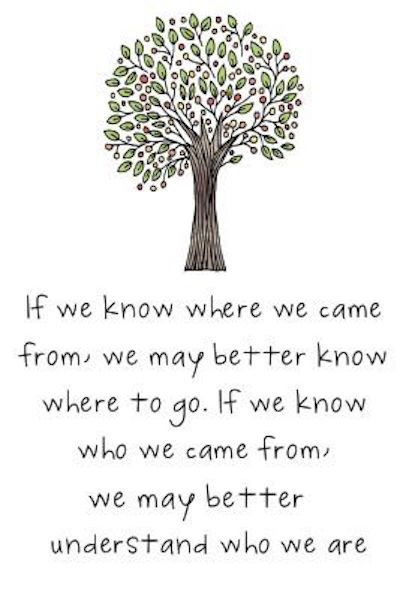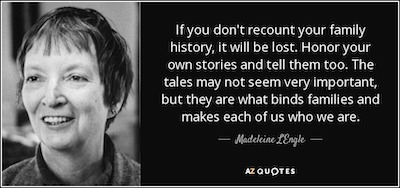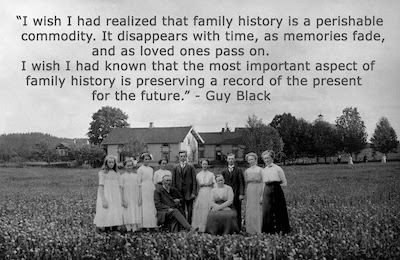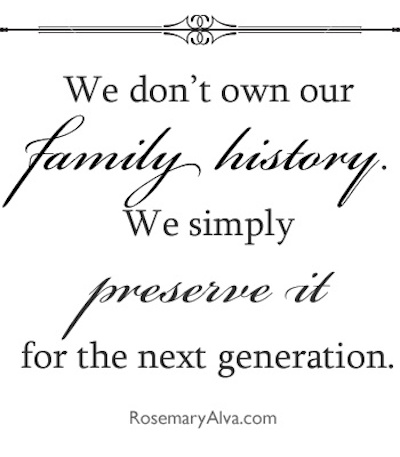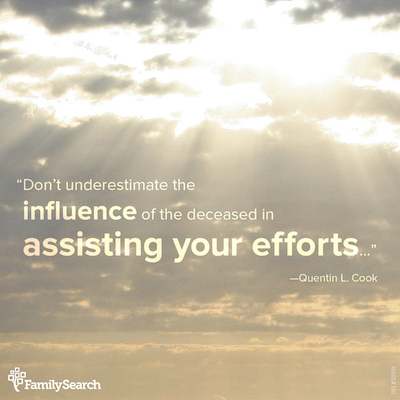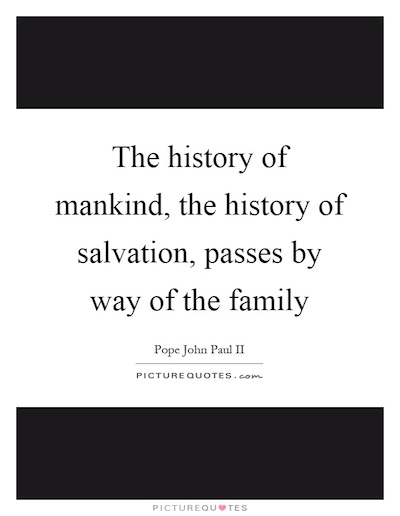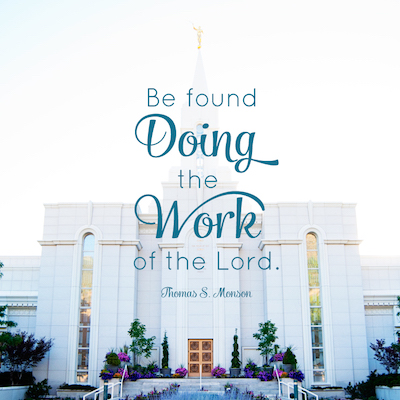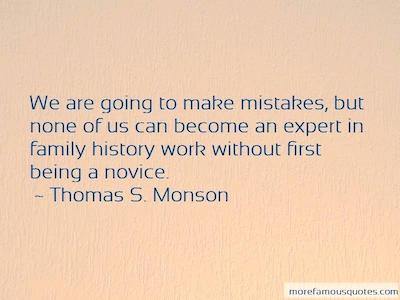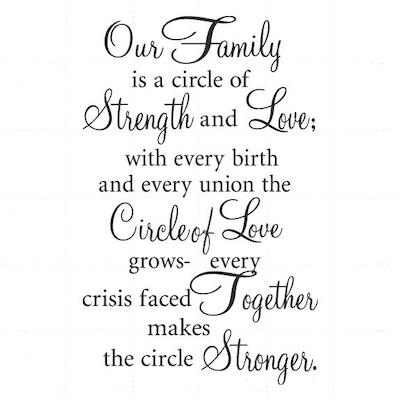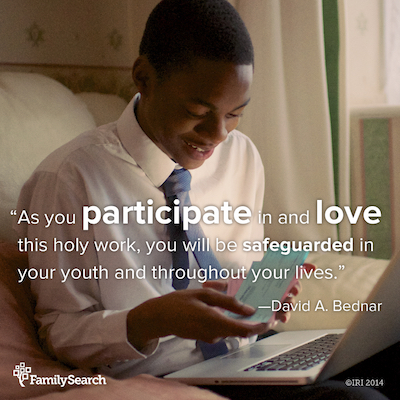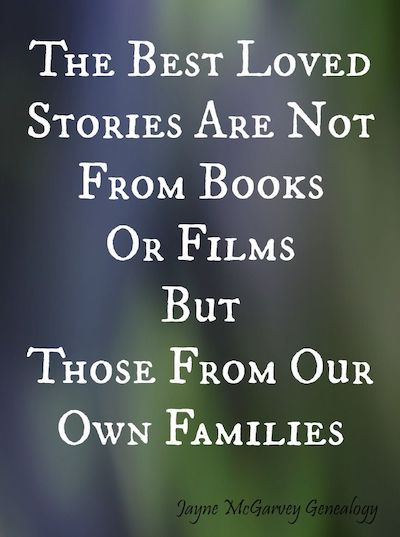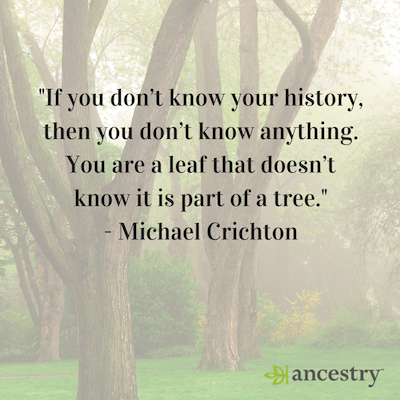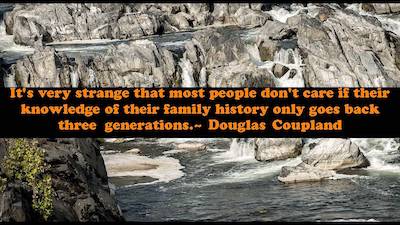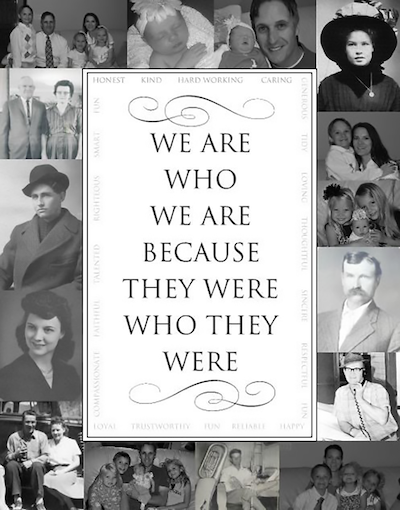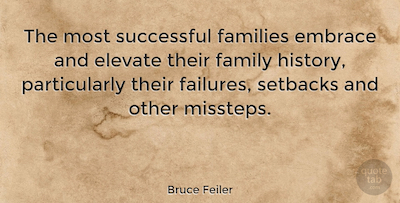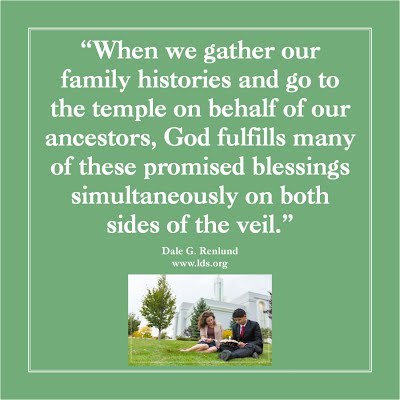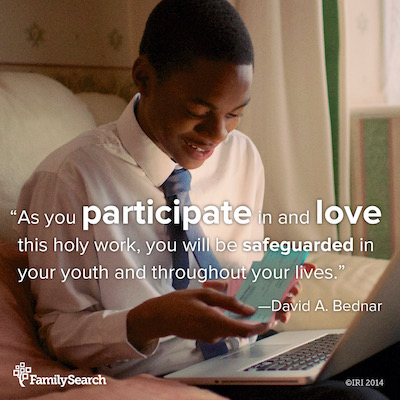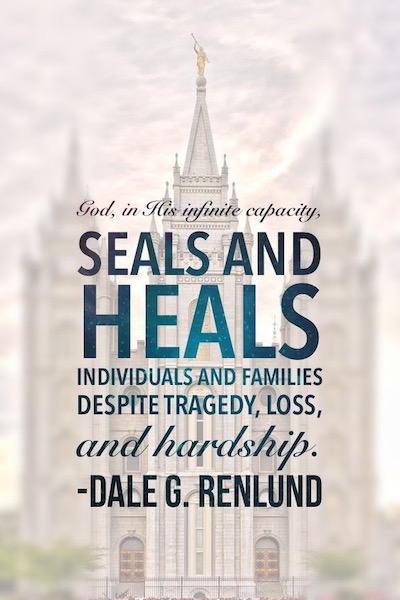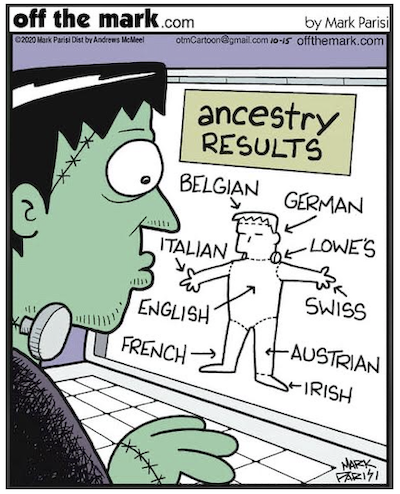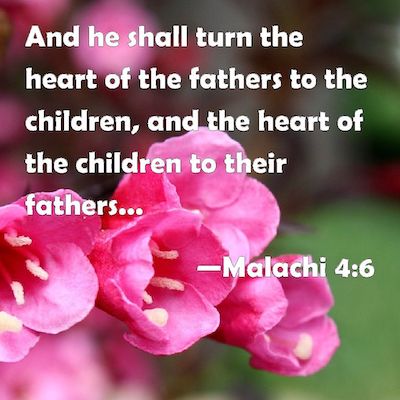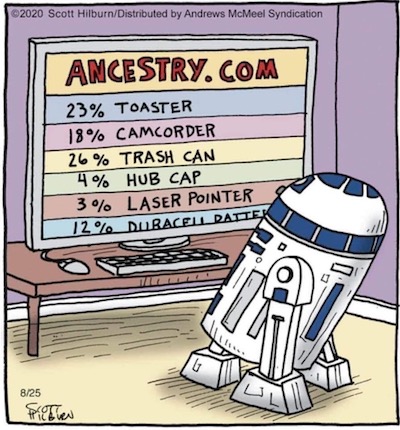 ---