Strengthening Each Other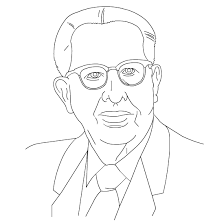 Return to Main Margie's Messages Home Page (Full List of Topics)
---
Gordon B. Hinckley
---
I remember interviewing a discouraged missionary. He was having trouble with a language which was not his own. He had lost the spirit of his work and wanted to go home. He was one of 180 missionaries in that mission.
I told him that if he were to go home he would break faith with his 179 companions. Every one of them was his friend. Every one of them would pray for him, fast for him, and do almost anything else to help him. They would work with him. They would teach him. They would get on their knees with him. They would help him to learn the language and be successful because they loved him.
I am happy to report that he accepted my assurance that all of the other missionaries were his friends. They rallied around him, not to embarrass him, but to strengthen him. The terrible feeling of loneliness left him. He came to realize that he was part of a winning team. He became successful, a leader, and he has been a leader ever since.
That's what each of us must do for one another.
Excerpt from Gordon B. Hinckley's talk: "Strengthening Each Other," Ensign, Feb. 1985, 3
---