Quotes on Life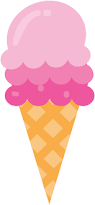 Return to Main Margie's Messages Home Page (Full List of Topics)
---
Life is Like an Ice Cream Cone
---
"Life is like an ice cream cone, you have to lick it one day at a time."
Charlie Brown
---
"Life is not a goblet to be drained; it is a measure to be filled."
Hadley
---
It is a great and safe rule to sojourn in every place as if you meant to spend your life there; never omitting an opportunity of doing a kindness, or speaking a true word, or making a friend.
Ruskin
---
The business of life is not business, but LIVING.
B. C. Forbes
---
Whatever you give to life will return to you. This applies to our daily thoughts, feelings, and actions, be they positive or negative, uplifting or depressing.
Frederick W. Babbel
---
Purpose of Life: "This life is a time of testing, a time of trials, a time of education. It is a time of gaining experience, a time of trying to qualify for things that lie ahead."
President Gordon B. Hinckley (June 1995, Church News Interview)
---
"Be such a man and live such a life that if every man were such as you, and every life a life like yours, this earth would be God"s paradise"
Phillips Brooks
---
"I want to live my life so that I can look back and say, 'I"m glad I did," rather than 'I wish I would have.'"
 Kevin M. Harrison, Priest, Dover Ward  (Church News, May 9, 1998, p. 10
---
"Life is a coin.  You can spend it any way you wish, but you can spend it only once." 
Lillian Dickson, God's Little Devotional for Graduates, p. 188
---
"Life is not about finding yourself—it's about creating yourself."
George Bernard Shaw
---
"One life can influence an entire community, just as a flower can fill a room with sweet perfume."

---
"There are obviously two educations. One should teach us how to make a living and the other... how to live."
James Truslow Adams
---
"Each life should build a step upon which some who follow can climb a little higher."
Anonymous
---
"A man who wants to lead the orchestra must turn his back on the crowd." 

Dev. For Grads, p. 94
---
"Are you bored with life?  Then throw yourself into some work you believe in with all your heart, live for it, die for it, and you will find happiness that you had thought could never be yours." 
Dale Carnegie
---
"If you should not be forgotten ,As soon as you're dead and rotten, Either write things worth reading, Or do things worth the writing."                       
Benjamin Franklin
---
"Never get so busy making a living that you forget to make a life." 

---
"Our life is frittered away by detail. . . . Simplify, simplify."
Henry David Thoreau
---
"You don't have to be a 'person of influence' to be influential.  In fact, the most influential people in my life are probably not even aware of the things they've taught me."
Scott Adams 
---