Marriage Quotes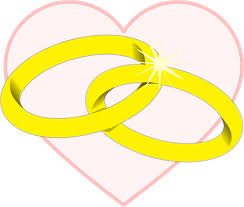 Return to Main Margie's Messages Home Page (Full List of Topics)
---
Quotes about Marriage
---
The ultimate key to making a marriage better:
"Do more of what works and less of what doesn't."
quoted by Charles B. Beckert  BYU Education Week, August 23, 2001
---
"Don't over-analyze your marriage.  That's like yanking up a fragile indoor plant every 20 minutes to see how its roots are growing."
 Author Unknown     
---
"What counts in making a happy marriage is not so much how compatible you are,  but how you deal with incompatibility."
George Levinger
---
"The secret of a happy marriage is simple--just keep on being as polite to one another as you are to your friends."
Robert Quillen
---
"The difference between a successful marriage and a mediocre one consists of leaving about three or four things a day  'unsaid'."
Author unknown
---
"Well, don't just pray to marry the one you love.   Instead, pray to love the one you marry."
Spencer W. Kimball
---
Brother Brent Barlow posed a question to a group of priesthood brethren:
"How many of you would like to receive a revelation?"
Every hand went up.  He then suggested that they all go home and ask their wives how they could be better husbands.
He added,  "I followed my own advice, and had a very informative discussion with [my wife] Susan for more than an hour that afternoon!"
A conversation like that could be a revelation for any of us.
Brent A. Barlow "To Build a Better Marriage" , Sept. 1992, p. 17.
---
''We believe in chastity before marriage and total fidelity after marriage.  That sums it up.  That is the way to happiness in living.  That is the way to satisfaction.  It brings peace to the heart and peace to the home.''
President Gordon B. Hinckley   "This Thing Was Not Done in a Corner"  General Conference, October 1996
---
"In olden times sacrifices were made at the altar -- a custom which is still continued."
Helen Rowland
---
"When your goal is to build people up, to make them feel better, to share in their joy, you too reap the rewards of their positive feelings.  The next time you have the chance to correct someone, even if their facts are a little off, resist the temptation.  Instead, ask yourself, "What do I really want out of this interaction?"  Chances are, what you want is a peaceful interaction where all parties  leave feeling good.  Each time you resist 'being right,' and instead choose kindness, you'll notice a peaceful feeling within."
Richard Carlson
---
"A marriage may be made in heaven, but the maintenance must be done on earth."
---
"God didn't say that a woman was to be taken from a bone in the man's head that she should rule over him, nor from a bone in his foot that she should be trampled under his feet, but from the bone in his side, to be his companion, his equal, and his helpmeet in all their lives together."
President George Albert Smith
---
"Every man who truly loves a woman, and every woman who truly loves a man, hopes and dreams that their companionship will last forever.  But marriage is a covenant sealed by authority.  If that authority is of the state alone, it will endure only while the state has jurisdiction, and that jurisdiction ends with death.   But add to the authority of the state the power of the endowment given by Him who overcame death, and that companionship will endure beyond life if the parties to the marriage live worthy of the promise."
President Gordon B. Hinckley,  (Be Thou An Example, p. 137)
---
"One of the most satisfying rewards of a good marriage is the sense of being the most important person in the world to one other person."
Dr. Carlfred Broderick  Book:  "One Flesh, One Heart – putting celestial love into your temple marriage." - p. 11
---
"You and your companion should resolve never, never to make uncomplimentary comments about one another to anyone at anytime.  Good habit patterns are best established during your courtship. Never stoop to demeaning words that hurt. "
Russell M. Nelson, BYU Devotional, Jan 7, 1990
---
"True marriage is based on happiness . . . that comes from giving, serving, sharing, sacrificing, and selflessness."
Spencer W. Kimball, Relief Society Course of Study, 1987, page 122
---
"Marriage is a marathon, not a sprint."
Dr. James Dobson
---
"The most important thing one can take to marriage is a cheerful disposition."
---
"The Voice of Heaven is a still small voice.  The voice of peace in the home is a quiet voice.  There is need for much discipline in marriage, not of one's companion, but of oneself... When couples cultivate the art of the soft answer, it blesses their home, their life together, and their companionship."
Gordon B. Hinckley, "Standing for Something", p 140             
---
"Marriage is not an easy venture.  It is largely a one-time-through, do-it-yourself project for the husband and wife.  I repeatedly encounter the illusion today, especially among younger people, that perfect marriages happen simply if the right two people come together.  This is untrue.  Marriages don't succeed automatically.  Those who build happy, secure, successful marriages pay the price to do so.  They work at it constantly."
"Enriching Marriage,"  Ensign, Mar. 1985, p.20
---
"Marriage is not just spiritual communion and passionate embraces; marriage is also three meals a day, sharing the workload and remembering to carry out the trash."
Dr. Joyce Brothers
---
"The habit of family worship should be started by the bride and groom before children arrive and then continue as a matter of course."
Angelyn Dantuma
---
"It is our solemn duty, our precious privilege—even our sacred opportunity—to welcome to our homes and to our hearts the children who grace our lives."
President Thomas S. Monson  -    Ensign, June 2000, 2
---
"Success in marriage depends not so much on finding the right person  as it does on being the right person."
 Lowell L. Bennion   
---
"Brethren and sisters, keep your affections within marriage. Regard as your most precious possession in time or eternity the person with whom you joined hands over the altar in the house of the Lord and to whom you pledged your love and loyalty and affection for time and all eternity. Your companion, your children, and you yourself will then know and feel a security far greater than any that can be bought with hardware and gadgetry." 
Gordon B.Hinckley, Ensign, Jan. 2002
---
"Love is like a flower, and, like the body, it needs constant feeding. The mortal body would soon be emaciated and die if there were not frequent feedings. The tender flower would wither and die without food and water. And so love, also, cannot be expected to last forever unless it is continually fed with portions of love, the manifestation of esteem and admiration, the expressions of gratitude, and the consideration of unselfishness. 
Spencer W. Kimball, Marriage and Divorce, Salt Lake City: Deseret Book Co., 1976
---
Occasionally a husband gets irritated and begins to carp on his wife's faults and limitations. "Why isn't the house clean? "Why haven't the kids done their chores? "When will dinner be ready?
A wife bore the nagging as long as she could. On one occasion she grew weary and reacted, "You know, you have faults too!" And the husband replied, "Yes. But they don't bother me like yours do!"
---