Why Has it Taken Me So Long?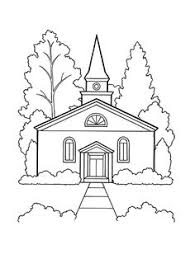 Return to Main Margie's Messages Home Page (Full List of Topics)
---
Carlos Asay
---
Several years ago, I presided over a stake conference in the western part of the United States. The assigned theme for the Saturday evening session was missionary service. Some speakers talked about scriptural foundations for the work. Others spoke about ways and means of accomplishing the work and claiming the promised blessings. I felt prompted to encourage the members to be not only hearers but also doers of the word. Therefore, I challenged them to invite a nonmember friend to attend Church with them on Sunday morning.
More than a few accepted my challenge and brought friends with them to the worship service. Before the meeting started, one woman went out of her way to introduce her friend to me. Among other things she said; "Elder Asay, this is my very best friend. We have known each other for twenty years. But this is the first time that she has ever attended one of our meetings."
I thanked both women for coming to the conference, and I expressed my hope that the nonmember would enjoy her first experience in a Latter- day Saint gathering.
Throughout the meeting I carefully watched the nonmember. At first she appeared to be self-conscious and ill at ease. Later on she became absorbed in the proceedings and intrigued by the music and spoken word.
Immediately following the closing prayer, the nonmember friend rushed to the pulpit, leaving the member standing by herself and wondering what was happening, and said to me: "I have never heard such beautiful teachings. I have never felt this way before. Please tell me, why has it taken me all these years to find the truth?"
I could have pointed an accusing finger at her member friend who had waited twenty years to invite her to church. But I didn't. I simply assured her that she had found the truth and invited her to respond to her innermost feelings by receiving the missionaries and joining the Church. And she did so in a relatively short time.
Carlos Asay shared this experience in his book: The Seven M's of Missionary Service, 1996, p. 52.
---
President Spencer W. Kimball gave this inspired instruction:
No person who has been converted to the gospel should shirk his responsibility to teach the truth to others. This is our privilege. This is our duty. This is a command from the Lord...
I was asked a few years ago, "Should every young man who is a member of the Church fill a mission?" And I responded with the answer the Lord has given: "Yes, every worthy young man should fill a mission." The Lord expects it of him. And if he is not now worthy to fill a mission, then he should start at once to qualify himself...
Someone might also ask, "Should every young woman, should every father and mother, should every member of the Church serve a mission?" Again, the Lord has given the answer: Yes, every man, woman, and child—every young person and every little boy and girl—should serve a mission. This does not mean that they must serve abroad or even be formally called and set apart as full-time missionaries. But it does mean that each of us is responsible to bear witness of the gospel truths that we have been given. We all have relatives, neighbors, friends, and fellow workmen, and it is our responsibility to pass the truths of the gospel on to them, by example as well as by precept.
"It Becometh Every Man," Ensign, October 1977, p. 11.
---