True Greatness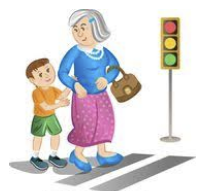 Return to Main Margie's Messages Home Page (Full List of Topics)
---
by Howard W. Hunter
---
I am concerned that some among us today are undoubtedly unhappy. Some of us feel we are falling short of our expected ideals. I have particular concern for those who have lived righteously, but think— because they haven't achieved in the world or in the Church what others have achieved—that they have failed. Each of us desires to achieve a measure of greatness in this life. And why shouldn't we? As someone once noted, there is within each of us a giant struggling with celestial homesickness.
Realizing who we are and what we may become assures us that with God nothing really is impossible. From the time we learn that Jesus wants us for a Sunbeam until we learn more fully the basic principles of the gospel, we are taught to strive for perfection. It is not new to us then to talk of the importance of achievement. The difficulty arises when inflated expectations of the world alter our definition of greatness....
Giving consistent effort in the little things in day-to-day life leads to true greatness. Specifically, it is the thousands of little deeds and tasks of service and sacrifice that constitute the giving or losing of one's life for others and for the Lord. They include gaining a knowledge of our Father in Heaven and of the gospel. They also include bringing others into the faith and fellowship of his kingdom. These things do not usually receive the attention or the adulation of the world....
To do one's best in the face of the commonplace struggles of life, and possibly in the face of failures, and to continue to endure and persevere with the ongoing difficulties of life — when those struggles and tasks contribute to the progress and happiness of others and the eternal salvation of one's self—this is true greatness.
(BYU Speeches of the Year 1986-87, "What is True Greatness?", 10 Feb 1987, pp. 110, 112-113, 114; see also Ensign, Sept 1987)
---