From Greek Orthodox to Mormon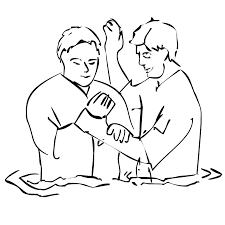 Return to Main Margie's Messages Home Page (Full List of Topics)
---
Deseret News Morning Times
---
Alonzo L. Gaskill, a professor at BYU, spoke of his LDS conversion and shared lessons intended to help church members welcome new converts into the fold.
PROVO — The turning point in Alonzo L. Gaskill's LDS conversion came with the brash words of an Elders Quorum president.
"Maybe you don't have time to find out if it's true. Why don't you get out of here and quit bothering us? Come back when you're really sincere" the church leader said.
"Isn't that great? I think we should all use that, memorize that" Gaskill said with a laugh. "I was pretty shocked. I walked out of the building thinking, 'Even Mormons don't like me. That hurts."
Even so, in later reflection, Gaskill realized those were words he needed to hear.
It was one of the insights the author and professor of church history and doctrine shared in his BYU Education Week class "Conversion Stories: Lessons We Can Learn from Them" earlier this week.
Speaking to hundreds gathered in the Wilkinson Center Ballroom at Brigham Young University, Gaskill said his interest in the topic stemmed from his research in writing "Converted: True Mormon Conversion Stories from 15 Religions" as well as his own spiritual journey to The Church of Jesus Christ of Latter-day Saints.
Gaskill described growing up in the Greek Orthodox Church. He loved the religion and recalled serving as an altar boy. "Here is how weird I was: At age 5, I dressed up as a Greek Orthodox bishop" Gaskill said as he displayed an old photo. "I wasn't born with a testimony of the gospel of Jesus Christ, but from my childhood I was hard-wired spiritually. It was in my DNA. I was drawn to God as a child and had a sense of sacred things."
As he got older, Gaskill was influenced by a Mormon friend who didn't proselyte but was open in talking about his faith. They also attended each other's churches When Gaskill went off to college, there wasn't a Greek Orthodox Church nearby, so he attended various churches, including the LDS Institute on campus, where he was invited to various activities and was introduced to the missionaries.
While learning about the church, Gaskill had three influential experiences, he said.
First, Gaskill recalled telling a hilarious joke that slammed Mormons, but then he felt a tangible darkness envelop him. "In retrospect, I think it was the light of Christ withdrawing" Gaskill said. "I knew these were remarkable people. I made a joke that I knew was not true about a society of people who I respected. I think the light of Christ just said, 'You have overstepped the line. I'm going to make a point so you will feel and recognize this."
Second, as Gaskill investigated the LDS faith, he noticed all kinds of friends coming out of the woodwork to place anti-Mormon literature in his hands. This literature left him feeling dark and confused, while he realized he felt peace, light and joy when reading the Book of Mormon or attending LDS worship services.
"Both of those experiences at the time just struck me as, 'Something is going on here spiritually, but I can't quite put my finger on what this is or why,'" Gaskill said.
The third experience involved the harsh comment from the elders quorum president in the LDS Institute building. At that point, the 19-year- old Gaskill had studied with the missionaries for several months and the elders quorum president wanted to know if he had set a baptismal date. When Gaskill said he didn't yet know if the church was true, the president delivered his undiplomatic response, Gaskill said.
But those words struck a nerve with the investigator. As he walked home, Gaskill thought about what he had learned and determined to discover the truth, even if becoming a Mormon meant his parents would disown him, he said.
After he knelt in prayer, his answer came, and Gaskill was baptized. While his decision caused a rift with his parents that lasted about 20 years, Gaskill felt blessed, and he served a mission to England. He had dreamed of a career as a mortician, but a retired BYU professor serving in his mission suggested he give teaching a try. Joining the LDS Church changed the course of his life, he said.
"Over the years, every facet of my life has been influenced by that conversion. There is nothing that has been a greater influence for good in my life. I've wished over the years my parents could be aware of how much this has done for me, what a gift this has been" Gaskill said. "Why (the Lord) decided in November 1984 to grab this little Greek Orthodox goofball by the scruff of the neck and say, 'Alonzo, I have something else I need to do here,' and to recalibrate me, I don't know. ... He is that involved in our lives and he has a mission for all of us."
Gaskill shared three lessons from his conversion experience and other research.
First, it takes time to understand the doctrine and Mormon culture. Longtime church members ought to be "tolerant and charitable" toward new converts, Gaskill said.
Gaskill told the story of one newly baptized member giving a talk in sacrament meeting while wearing a short skirt. As she left the pulpit, a woman in the audience stopped her in the aisle and told her her skirt was too short. Before walking on, the new member replied"You'll have to excuse me. My husband and I are now LDS, but my skirts are all still Methodist."
"That's the kind of stuff that forces people out of the church. Thankfully she didn't take offense, but she could have" Gaskill said. "We really ought to cut people some slack. It isn't fair to hold people to the same standard (of that of a lifelong member)."
The second point was that we should be working constantly on our testimony and conversion.
There is danger if we think we've arrived, Gaskill said. "I think this rash of lack of conversion you see today, where so many people seem to be struggling with their testimonies and falling away from the church or going into this deep inactivity where they don't want to have anything to do with the gospel, is to a great extent based on the fact that a lot of people are not doing the daily things they ought to do" Gaskill said. "Any of us could lose our testimonies if we aren't careful. … There are certain things we have to do to protect ourselves, and part of that is to be working on our conversion every single day of our lives."
Third, people are often concerned about the elders quorum president's sharp, audacious remark.
While not very tactful, it was what Gaskill needed to hear at the time. Citing scriptures, Gaskill emphasized obeying spiritual promptings to be an instrument in the Lord's hands. "I think God absolutely knows what it is that the people we minister to need to hear. The question is, Will you and I be Spirit-directed enough in our lives to hear him telling us, and also, will we be bold enough to say exactly what he wants us to say?" Gaskill said. "If we are being Spirit-directed, we are going to have these encounters where we are going to touch people's lives."
Trent Toone/Deseret News, published Aug. 25, 2017 Deseret News Mormon Times
---