Food for Thought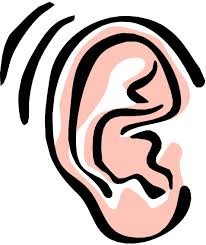 Return to Main Margie's Messages Home Page (Full List of Topics)
---
Be a Good Listener
---
Be content with what you have, but never with what you are...
It takes a great man to be a good listener...
If you're always finding fault, you will seldom find anything else...
You can't act like a skunk without somebody getting wind of it...
The better you feel about yourself,
the fewer times you have to knock somebody else down...
Wise sayings often fall on barren ground,
but a kind word is never thrown away...
As you go through life, you are going to have many opportunities to keep your mouth shut; take advantage of all of them...
Nature gave you your face, but you have to provide the expression...
Feelings are everywhere; be gentle.
Author Unknown
---