Expectation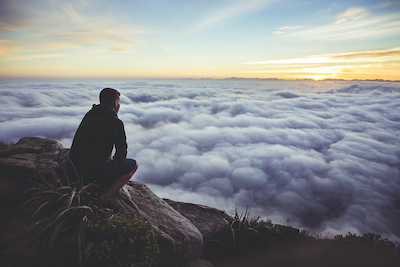 Return to Main Margie's Messages Home Page (Full List of Topics)
The Church of Jesus Christ of Latter-Day Saints
---
Edgar Albert Guest
---
Most folks, as I've noticed, in pleasure an' strife,
Are always expecting too much out of life.
They wail an' they fret
Just because they don't get
The best o' the sunshine, the fairest o' flowers,
The finest o' features, the strongest o' powers;
They whine an' they whimper an' curse an' condemn,
Coz life isn't always bein' partial to them.
Notwithstandin' the pain an' the sufferin' they see,
They cling to the notion that they should go free:
That they shouldn't share
In life's trouble an' care
But should always be happy an' never perplexed,
An' never discouraged or beaten or vexed.
When life treats 'em roughly an' jolts 'em with care,
They seem to imagine it's bein' unfair.
It's a curious notion folks hold in their pride,
That their souls should never be tested or tried;
That others must mourn
An' be sick an' forlorn
An' stand by the biers of their loved ones an' weep,
But life from such sorrows their bosoms must keep.
Oh, they mustn't know what it means to be sad,
Or they'll wail that the treatment they're gettin' is bad.
Now life as I view it means pleasure an' pain,
An' laughter an' weepin' an' sunshine an' rain,
An' takin' an' givin';
An' all who are livin'
Must face it an' bear it the best that they can
Believin' great Wisdom is workin' the plan.
An' no one should ever complain it's unfair
Because at the moment he's tastin' despair.
---