Spiritual Eclipse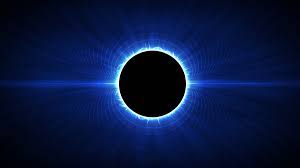 Return to Main Margie's Messages Home Page (Full List of Topics)
---
The Warmth of the Light of Jesus Christ
---
In the same manner that the very small moon can block the magnificent sun, extinguishing its light and warmth, a spiritual eclipse can occur when we allow minor and troublesome obstructions—those we face in our daily lives—to get so close that they block out the magnitude, brightness, and warmth of the light of Jesus Christ and His gospel.
Elder Neal A. Maxwell took this analogy even further when he stated: "Even something as small as a man's thumb, when held very near the eye, can blind him to the very large sun. Yet the sun is still there. Blindness is brought upon the man by himself. When we draw other things too close, placing them first, we obscure our vision of heaven."
Clearly, none of us wants to purposefully obscure our vision of heaven or allow a spiritual eclipse to occur in our lives. Let me share some thoughts that may assist us in preventing spiritual eclipse from causing us permanent spiritual damage.
(for examples of "Safety Glasses" to wear, read entire talk at:  "Spiritual Eclipse" - Gary L. Stevenson - Oct. 2017 Gen. Conf.
Printable PDF Version of This Parable
---