He Had Real Courage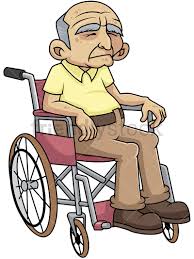 Return to Main Margie's Messages Home Page (Full List of Topics)
---
N. Eldon Tanner
---
Two years after this Church was organized, two missionaries of the Church were out in a rural area where there was a man by the name of John Tanner. That man heard that some missionaries from a new church were going to have a meeting in the schoolhouse. Though he was a cripple, and had been for months, and the doctors couldn't find a cure for his ailment —he was in a wheelchair—he insisted that his boys take him to hear those missionaries speak so that he could put them right—keep them in their place and see that no false doctrine was taught.
He sat right down in front of the speaker, and he heard the one missionary tell about the restoration of the gospel and the apostasy; and the other told about the Book of Mormon, that the priesthood was restored, and so on. John sat there and listened to them, and he never checked them on anything, he didn't heckle them, he didn't try to put them right.
When the meeting was over he said to his son, "I want to meet those missionaries." His son went up and got the missionaries and brought them down and introduced them to him. John said, "Would you men like to come and stay with me tonight in my home?" There he discussed the gospel with them for hours, on into the early hours of the morning. He finally said, "If I weren't a cripple, I think I would like to apply for baptism." See the change in that man that took place in less than 24 hours when the gospel was preached to him!
One of the missionaries said, "Do you think the Lord could heal you?"
He thought about it and said, "I think he could if he wanted to."
Then they told him that the Lord has said, "Is any sick among you? let him call for the elders of the church; and let them pray over him..." (James 5:14). They said, "We are elders and we hold the priesthood of God, which is the power of God delegated to man to act in his name. Would you like us to administer to you?"
He said, "Yes."
They administered to him, and that very day he left his wheelchair and got up and walked three-quarters of a mile to be baptized, and never went back to his wheelchair. He had real courage, and I am so thrilled to think that that great-great-grandfather of mine had the courage to join the Church and to realize that the thing that meant most in his life was the gospel plan of life and salvation. Because he lived up to the teachings of the gospel, and his son, and his son, and his son (who was my father) did the same thing, I am here today. The most important thing in the lives of any one of those men was the gospel of Jesus Christ and living its teachings.

BYU Speeches, May 17, 1966, p. 6-7
---