Conversion in Ecuador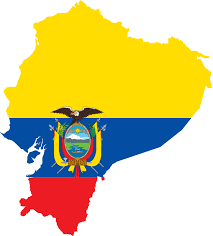 Return to Main Margie's Messages Home Page (Full List of Topics)
---
I Am a Child of God
---
I served in the Ecuador, Guayaquil North Mission from July 1995 to December 1996. I found the people to be very humble, faithful and teachable. I love the people of Ecuador and will never forget my experiences there.
In October of 1996, my companion, Jo Durham, and I were working in the small village of Babahoyo. There is a large river that goes through the center of the town. There are cane huts floating on the river. The poorest people live there, for they cannot afford land to build a cane shack on.
One day we had many appointments cancel on us and we felt prompted to visit the humble river people. We entered one of the huts and taught the first discussion to a small family. As always, we started our discussion with the song, "I Am a Child of God". It brought a reverence and a peace as we introduced the gospel of Jesus Christ to them. We left them with a copy of the Book of Mormon.
We went back to visit them again to see how their reading went. They had not read, but informed us that their brother, Enrique, came over and had read for nearly an hour. We quickly took his reference and sent it to the other sisters who worked on the other side of the river (Hermanas Andrade and Zapata).
They found Enrique's river hut. He saw the book that they were holding and quickly invited them in. "You must be friends of the angels", he said. They were a little confused, but then he explained. He told them that one day he was visiting his sister and fell asleep. He said that he awoke to the most beautiful sound — it was a heavenly song and angels were singing it. (It was us singing "I am a Child of God.) He was immediately filled with the spirit. As soon as we left, he went to the room where we had been and saw the book. He knew that it was sent from the Lord, for he had felt the spirit so strongly during the song.
He knew messengers of God had delivered it. The sisters taught him the discussions and Enrique Cueyo was baptized on November 19, 1996. He grasped the gospel with all of his heart. He was very loving, humble and a faithful follower of Christ.
In February of 1997, Enrique died of a heart attack. He has now passed to the other side of the veil, where he can continue progressing and help in the work of the Lord. He is truly a chosen spirit. We never know how and when we can touch another soul. Enrique knew of the truthfulness of the gospel just from hearing a simple song. "By small and simple things, Great things are brought to pass" (Alma 37:6).
Submitted by Shanda Stephens
---