The Law of Sacrifice - Missionary Experiences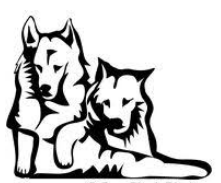 Return to Main Margie's Messages Home Page (Full List of Topics)
---
Monte J. Brough (Member of the Seventy)
---
The Sacrifice of our sins—Repentance:
While serving on my first mission, my companion and I were privileged to teach the wonderful family of Tony and Norma Johnson. This family lived in Ellesmere Port, England. One of the missionary discussions suggested that a truly repentant person would want to confess all of his wrongdoings to the Lord in prayer. The discussion suggested that a large blanket confession was inadequate because an individual should confess all sins in some detail.
Three days later, we again visited with the Johnson family. Brother Johnson, then Mr. Johnson, looked terrible. When we asked him what was wrong, he informed us that he had not slept for three nights. He indicated that he would finish one prayer, get into bed, and then remember some other event or thought that he felt should be part of his confession prayer. He then would get out of bed and ask forgiveness for another wrongdoing.
I left our meeting that evening knowing I had never spent three nights on my knees asking for forgiveness. I had never come to that level of prayer when asking for forgiveness.
The Sacrifice of Missionary Service:
Missionary work is and should be a sacrifice. Years ago I sold my computer service business and returned to the place of our childhood roots, a cattle ranch in a small town. My family and I moved to Robertson, Wyoming, where we began a new and very wonderful lifestyle. Our fourteen-year-old son, Joseph, owned a couple of black-and-tan hunting dogs. He loved his dogs and they loved him. After school each day he would do his chores, finish his homework, and then spend the rest of the evening with his faithful dogs.
One wintry day we received a life-changing telephone call from President Spencer W. Kimball. During that call, he extended the invitation for me to serve as mission president and for my wife to serve as my companion.
I will never forget Joseph's reaction upon learning that we would be leaving the outdoor utopia we had created. "Dad, if we are going on a mission, what are we going to do with my dogs?" I replied that we would not be able to take them with us. A few weeks later, Joseph informed me that he had made arrangements to give his dogs away. I will never forget that day when a man came in a pickup truck to take Joseph's dogs. I watched a young fourteen-year-old boy's sacrifice and great faith as he loaded his dogs into that truck knowing he would never see them again.
I have always agreed that it is a great sacrifice for nineteen-year-old young men to leave their girlfriends. Likewise, it is a great sacrifice for sixty-five-year-old grandparents to leave their grandchildren. However, it can be an even greater sacrifice for a fourteen-year-old boy to leave his pet dogs.
Regarding the sacrifice required of those who serve missions, the Lord has said:
And any man that shall go and preach this gospel of the kingdom, and fail not to continue faithful in all things, shall not be weary in mind, neither darkened, neither in body, limb, nor joint; and a hair of his head shall not fall to the ground unnoticed (D&C 84:80).
As a result of the sacrifice of missionary work, we have many tens of thousands, including many of you, who have come to know the Lord in a wonderful, increased dimension. Through this increased knowledge, your faith grows and your lives have much greater promise.
Sacrifice of Families:
Regarding the sacrifice of even our families, we receive the following challenge from the Lord:
He that loveth father or mother more than me is not worthy of me: and he that loveth son or daughter more than me is not worthy of me. And he that taketh not his cross, and followeth after me, is Not worthy of me. (Matthew 10:37-38)
Let me tell you of a recent experience that is part of the lives of General Authorities of the Church. As you may know, the Seventies serve in area presidencies and most live away from here in many nations of the earth. Each year the Quorums of the Seventy receive new or extended assignments for the coming year. Some of these assignments may mean that the general Authority and his wife will spend from three to five years away from their homes and families.
The First Presidency, because of their great love and concern for the Brethren and their wives and children, always have interviewed each Seventy personally before giving him an assignment. During this interview the members of the First Presidency inquire into the many issues that surround the Seventy and his family. These interviews have required great time and effort on the part of the First Presidency.
Recently all of the General Authorities and their wives were invited to a special meeting with the First Presidency and the Quorum of the Twelve. There President Thomas S. Monson explained that the First Presidency simply had not had the time to conduct their regular interviews. Then he informed all of us to prepare ourselves because he would announce, from the pulpit, our assignments for the coming year.
The suspense was great as President Monson announced the list of assignments, which would require great sacrifices by those leaving their homes and families. Personally, I have never witnessed a greater demonstration of willing sacrifice. I heard no complaints. I heard not a single negative comment. No one objected to either the method or the nature of the assignment. All of the Seventies and their wives simply returned from that meeting to begin the preparations that would take many from their homes and families for several years.
Of course, sadness is associated with our absence from our families. Many members of the Seventy have not been able to participate in important family events such as weddings, funerals, blessings, and graduations. They understand the sacrifice of families. Yet in the eternities they will not lose their families because they will receive the promises given to those who obey the law of sacrifice.
General Authorities are not alone in this demonstration of sacrifice. We remember the 500-600 letters that are sent each week to young people, temple missionaries, and family history missionaries asking them to sacrifice and leave their families.
More than 300 mission presidents and their families, plus 45 temple presidencies, accept their callings and assignments with the same spirit. These wonderful people accept their special calling as divine and as a manifestation of unique, personal revelation.
I love the revelation given personally to Brigham Young that is in section 126 of the Doctrine and Covenants:
Dear and well-beloved brother, Brigham Young, verily thus saith the Lord unto you: My servant Brigham, it is no more required at your hand to leave your family as in times past, for your offering is acceptable to me. I have seen your labor and toil in journeyings for my name. I therefore command you to send my word abroad, and take especial care of your family from this time, henceforth and forever. Amen. (D&C 126:1-3)
From a BYU Devotional address given Feb. 13, 1996, by Elder Monte J. Brough
---