She Threw Off Her Bandages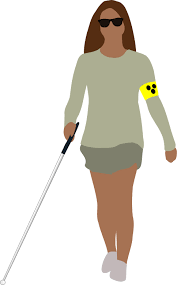 Return to Main Margie's Messages Home Page (Full List of Topics)
---
Parley P. Pratt
---
In the morning I commenced a regular visit to each of the clergy of the place, introducing myself and my errand. I was absolutely refused hospitality, and denied the opportunity of preaching in any of their houses or congregations. Rather an unpromising beginning, thought I, considering the prophecies on my head concerning Toronto.
However, nothing daunted, I applied to the Sherriff for the use of the Court House, and then to the authorities for a public room in the market place; but with no better success. What could I do more? I had exhausted my influence and power without effect. I now repaired to a pine grove just out of the town, and, kneeling down, called on the Lord, bearing testimony of my unsuccessful exertions; my inability to open the way; at the same time asking Him in the name of Jesus to open an effectual door for His servant to fulfill his mission in that place.
I then arose and again entered the town, and going to the house of John Taylor, had placed my hand on my baggage to depart from a place where I could do no good, when a few inquiries on the part of Mr. Taylor, inspired by a degree of curiosity or of anxiety, caused a few moments' delay, during which a lady by the name of Walton entered the house, and, being an acquaintance of Mrs. Taylor's, was soon engaged in conversation with her in an adjoining room. I overheard the following:
"Mrs. Walton, I am glad to see you; there is a gentleman here from the United States who says the Lord sent him to this city to preach the gospel. He has applied in vain to the clergy and to the various authorities for opportunity to fulfill his mission, and is now about to leave the place. He may be a man of God; I am sorry to have him depart."
"Indeed!" said the lady; "well, I now understand the feelings and spirit which brought me to your house at this time. I have been busy over the wash tub and too weary to take a walk; but I felt impressed to walk out. I then thought I would make a call on my sister, the other side of town; but passing your door, the Spirit bade me go in; but I said to myself, I will go in when I return; but the Spirit said: 'go in now.' I accordingly came in, and I am thankful that I did so. Tell the stranger he is welcome to my house. I am a widow; but I have a spare room and bed, and food in plenty. He shall have a home at my house, and two large rooms to preach in just when he pleases. Tell him I will send my son John over to pilot him to my house, while I go and gather my relatives and friends to come in this very evening and hear him talk; for I feel by the Spirit that he is a man sent by the Lord with a message which will do us good."
The evening found me quietly seated at her house, in the midst of a number of listeners, who were seated around a large work table in her parlor, and deeply interested in the conversation...
After conversing with these interesting persons till a late hour, we retired to rest. Next day Mrs. Walton requested me to call on a friend of hers, who was also a widow in deep affliction, being totally blind with inflammation in the eyes; she had suffered extreme pain for several months, and had also been reduced to want, having four little children to support. She had lost her husband, of cholera, two years before, and had sustained herself and family by teaching school until deprived of sight, since which she had been dependent on the Methodist society; herself and children being then a public charge.
Mrs. Walton sent her little daughter of twelve years old to show me the way. I called on the poor blind widow and helpless orphans, and found them in a dark and gloomy apartment, rendered more so by having every ray of light obscured to prevent its painful effects on her eyes. I related to her the circumstances of my mission, and she believed the same. I laid my hands upon her in the name of Jesus Christ, and said unto her, "your eyes shall be well from this very hour." She threw off her bandages; opened her house to the light; dressed herself, and walking with open eyes, came to the meeting that same evening at sister Walton's, with eyes as well and as bright as any other person's.
Autobiography of Parley Parker Pratt
---
Pray always for the GIFT OF HEALING and live worthy to be an instrument in the hands of the Lord in healing others (if it be the will of the Lord), and for the faith to be healed yourself should the need arise.
---
Pray for the GIFT OF MEMORY, that all you read and hear and learn will be brought to memory in your hour of need in teaching and helping others.
But pray that anything you interpret or learn incorrectly or thoughts that are unclean and unworthy will be wiped from your memory.
And pray that you will never inadvertently teach incorrect doctrine or false ideas, or be misunderstood in your teachings—and that if it should happen, it will be wiped from the memory of your listeners.
---
Always write in your journals, the insights you receive, the lessons you learn, and the feelings you have—so that they may be brought back to your memory and you may continue to benefit from the lessons in your future life.
---