Absolute Truth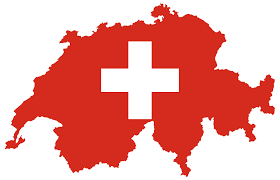 Return to Main Margie's Messages Home Page (Full List of Topics)
---
President Spencer W. Kimball
---
"God, our Heavenly Father—Elohim—lives. That is an absolute truth. All (six) billion of the children of men on the earth might be ignorant of him and his attributes and his powers, but he still lives. All the people on the earth might deny him and disbelieve, but he lives in spite of them. They may have their own opinions, but he still lives, and his form, powers, and attributes do not change according to men's opinions. In short, opinion alone has no power in the matter of an absolute truth. He still lives. And Jesus Christ is the Son of God, the Almighty, the Creator, the Master of the only true way of life—the gospel of Jesus Christ. The intellectual may rationalize him out of existence and the unbeliever may scoff, but Christ still lives and guides the destinies of his people. That is an absolute truth; there is no gainsaying.
"The watchmaker in Switzerland, with materials at hand, made the watch that was found in the sand in a California desert. The people who found the watch had never been to Switzerland, nor seen the watchmaker, nor seen the watch made. The watchmaker still existed, no matter the extent of their ignorance or experience. If the watch had a tongue, it might even lie and say, "There is no watchmaker." That would not alter the truth.
"If men are really humble, they will realize that they discover, but do not create, truth.
---